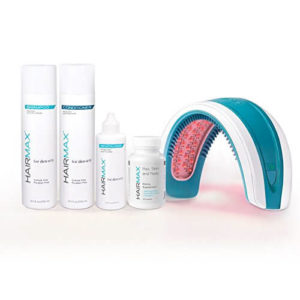 Men's hair goes through a lot every day, so it's important to make sure that it is ready for anything. But the hard truth is that no matter how much you care for your hair, there is one thing that most of us can't control: hair loss.
This problem may be a result of several factors like your genes, a recent bout with stress, or even a bad haircut. Either way, it's not something that's easy to fix. With this problem in mind, HairMax has come up with a product that is both effective and easy to use – the HairMax LaserBand 82 Hair Care Bundle.
What is the HairMax LaserBand 82 Hair Care Bundle?
Like its name suggests, it is a set of 5 innovative products bundled together to make a complete kit to fix your hair loss dilemma. The most important feature of this bundle is Hair Max LaserBand – a medical device that is clinically proven to reverse the hair loss problem by using laser light technology.
And the best thing about it? It's hands-free. It comes in the non-threatening appearance of an ordinary headband and also works in the same way.
Simply place the LaserBand 82 at the hairline and leave on for 3 minutes. Move the device to the middle of the scalp and leave on for the same amount of time. Do the same process for the back part of the head. Repeat this process three times a week.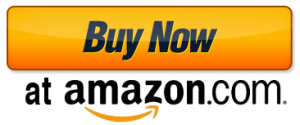 ---
Each package comes with:
the LaserBand 82
a power adapter
a power cord
rechargeable battery
a user manual
a travel bag
a quick start guide.
Aside from the LaserBand 82, this bundle comes with the Density Collection – a set of four high performance products specially formulated to complement the LaserBand 82:
shampoo
conditioner
revitalizer
dietary supplements.
The HairMax LaserBand 82 Hair Car Bundle is unlike any other treatment on the market today. Here's why:
1. Stimulates Hair Follicles to Promote Hair Growth
The LaserBand 82 has 82 medical-grade lasers that emit nourishing light energy directly onto the hair follicles. Each individual laser beam stimulates hair follicles by helping them regain their natural growth cycle or anagen phase. This process is called PhotoBioStimulation. It carries energy to the cells in your scalp to promote hair growth, giving you longer and thicker hair.
2. Safe and Fast Treatment
With only three treatments per week, the LaserBand stimulates the hair follicles to promote new hair growth, grows thicker and fuller hair, and prevents any further hair loss. It is also FDA-approved and medically tested for safer results.
3. Comes with Four Revolutionary Products for Hair Density
Density Shampoo – contains powerful DHT blockers and antioxidants to fight hair loss. It is a low PH level solution, meaning it is safe and gentle on the skin. It is specially formulated to increase hair and improve its thickness and fullness.
Density Conditioner – contains Argan oil, moisture-locking polymers and several plant extracts. It works by hydrating the hair strands to trap in moisture so that hair grows stronger and fuller.
Density Revitalizer – contains powerful exfoliants to cleanse the scalp and remove excess oils. A clean scalp is important because it prevents hair follicles from clogging. It also contains peppermint extracts so that you feel fresh after each use.
Dietary Supplements – contains a blend of essential nutrients for healthy hair, including Biotin to increase keratin production in the scalp and Niacin for improved blood circulation.
Non-evasive home device
Lasers are medically tested and contain no LEDs
Patented hair parting teeth mechanism – so that you get the

maximum amount of laser light on every part of the scalp

Fast and prominent results in as little as 12-16 months
Lightweight and portable
Unless you are ready to make a substantial investment, this product can be quite expensive
Results may vary depending on your personal circumstances
Not recommended for those with extreme hair loss
Who Is it Good For?
Because it is hands-free and easy to use, it is a perfect solution for men who do not have the time for long and complicated hair treatments. With the HairMax LaserBand 82, each treatment takes as little as 90 seconds.
It comes in a portable and lightweight device that you can bring anywhere so that you can go on with your daily business without having to worry about your hair problems. It is ideal for both men and women, and is specially formulated to treat all forms of hair loss.
The Bottom Line
With the HairMax LaserBand 82 Hair Care Bundle, hair loss treatment has never been this fast and easy. By simply placing the LaserBand on your head, you get maximum results with less effort.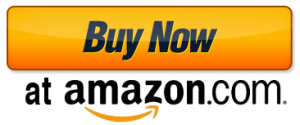 Shop for Related Products from Amazon