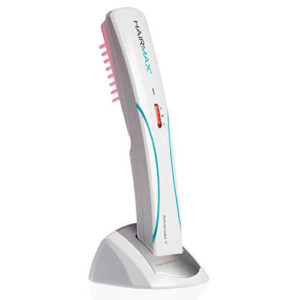 When it comes to treatments for hair loss, there's only a small number of FDA-cleared solutions. One of them is the HairMax Advanced 7 Lasercomb, a revolutionary breakthrough that changed the game in terms of hair loss treatments and solutions.
This incredible device was the company's first generation laser comb, and has spearheaded a new wave of hair regrowth products that target the very same goals. Using low level laser, the HairMax Lasercomb revolutionized the industry, and since 2011 has continued to change the lives of tens of thousands of people all over the world.
The leading name is laser comb technology, the HairMax Advanced 7 Lasercomb helps stop hair loss in its tracks, and promotes hair growth for a thicker and healthier head of hair. Let's take a look at its features.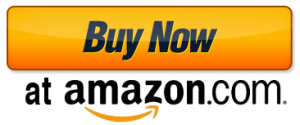 ---
HairMax Advanced 7 Lasercomb Features
1. Uses Anagen Induction for Hair Growth
Anagen induction is the use of low level lasers to activate hair follicles that are resting into the active and growing stage. It does this through the process of Photobiostimulation, which stimulates the production of keratin and ATP for advanced hair growth.
ATP stands for adenosine three phosphate, which is a coenzyme responsible for intracellular transfer of energy, as well as being know for stimulating living cells.
2. Improves Blood Circulation to the Scalp
Another way the lasercomb works is through improved blood circulation to the scalp. With improved blood circulation comes more oxygen supply to the hair follicles, as well as carrying more nutrients for healthier hair cells.
3. Clinically Proven
The lasercomb was the first device to use low level lasers to promote hair growth and prevent further hair loss. It was the first and only device to be FDA-cleared as a treatment for hair loss for both men and women. In a clinical study wherein subjects used the lasercomb, 93% of them reported to have thicker and healthier hair, as well as the halting of hair loss.
The device has also been clinically proven to revitalize damaged hair, improve hair density, stimulate hair growth, and reverse the thinning process.
Easy to use – simply glide over your scalp for about 7 to 15 minutes per treatment, at least three times a week
Clinically proven and FDA-cleared – this means the device is safe, risk-free, and proven to be effective
No artificial chemicals used – it promotes natural hair regrowth
Provides other added benefits other than hair regrowth – among its other benefits include stopping the progression of hair loss, promotes thicker hair, improves hair density, and repairs damaged hair
The pioneering product in the industry for laser combs – which means it has been in the market for over 5 years, proving its effectiveness and reliability
More expensive than laser combs in the market
Efficacy has been shown to be limited to the early stages of hair loss only
Some users have reported that the latest versions have become less effective
Who Is it Good For?
The HairMax Advanced 7 Lasercomb is ideal for both men and women. Most hair loss treatments target only men's problems but this device can be used by both genders.
Specifically, the device is most effective for those who are suffering from hereditary hair loss, or also known as androgenetic alopecia. Hair loss as a result of certain medical conditions, medications, and over styling are unlikely to be treated by the device.
For anyone who wants to find an effective solution to their hair loss but without having to drink any medication, or have surgery, the device is a great option. HairMax promises hair growth of up to 20% on your scalp in as little as 12 weeks of use.
If you are currently suffering from a medical condition or taking medication, please consult your doctor before you use the HairMax Advanced 7 Lasercomb. If you're taking other hair loss treatments such as prescription medication, or using other hair growth products, please ask your doctor for possible interactions and safety measures.
The Bottom Line
The HairMax Advanced 7 Lasercomb is the company's first generation lasercomb, which changed the platform of hair loss treatments in the market. Before the Lasercomb, people's options for treatment were limited to medication, topical applications, surgery, sprays, wigs, and the like. With the Lasercomb, people started to enjoy faster hair growth within a few weeks, as well as prevention of further hair loss.
Although the lasercomb works over time (12 weeks), it is a safe, non-invasive, risk-free investment to your hair loss problems.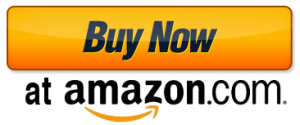 Shop for Related Products from Amazon