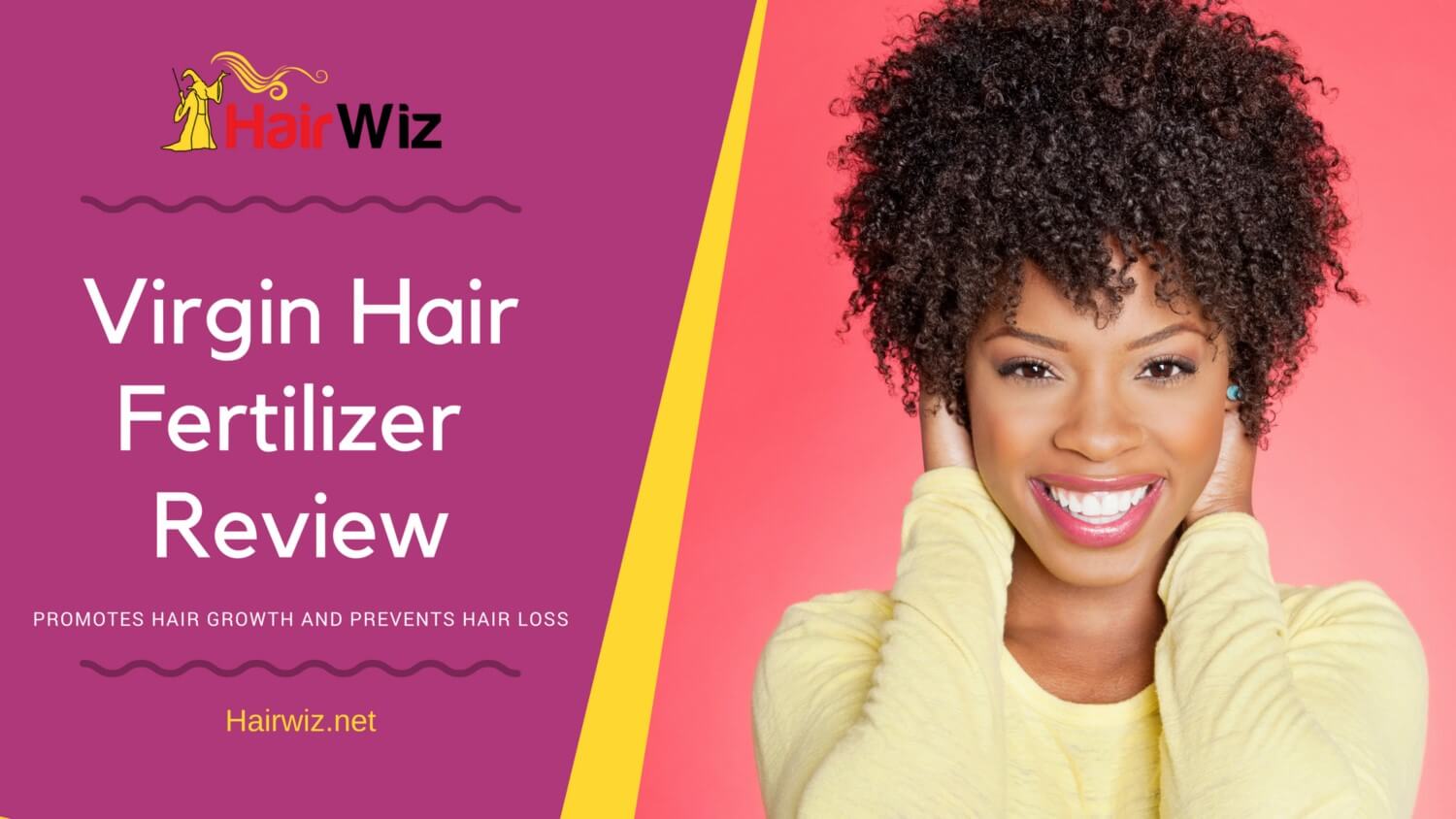 Your hair is your crowning jewel and no matter how good you look in a dress or how fabulous your makeup is, if your hair is bad, then everything else is, too.
There are probably millions and millions of hair products out there but very few actually deliver. And one of these very few is Virgin Hair Fertilizer – an anti-dandruff and conditioning cream that also happens to promote hair growth.
Virgin Hair Fertilizer is fast becoming one of the hottest hair creams in the market, but very few actually know about it. So what is it and does it really live up to its hype? Let's find out.

What is Virgin Hair Fertilizer?
There's not much information about the product online. In fact, you'll only read reviews from actual users as the website printed on the product doesn't seem to work. Nevertheless, the cream is sold through Amazon, eBay, and other reputable online sites. You can also buy the product at certain beauty stores.
Virgin Hair Fertilizer is manufactured in Nigeria and was originally made for African-American hair, specifically virgin hair, or hair that hasn't been exposed to any chemical treatments. Since a lot of African-American women and men wear their hair in braids, the cream was meant to help condition and strengthen the braids so loosening them won't be a problem.
Due to word of mouth, the cream eventually gained popularity and is now available worldwide. It's being used on all types of hair, whether virgin, chemically damaged, or African-American or not. It has a powerful conditioning effect but it also helps make hair strands stronger by making them thicker. With continued use, Virgin Hair Fertilizer also promotes hair growth and prevents hair loss.
What is it Made Of?
Virgin Hair Fertilizer is a cream and comes in tube form. It's very thick and greasy so you won't need a lot to apply to your hair. The cream's main ingredient is peppermint oil, which has been widely known and scientifically proven to promote hair growth.
Its other ingredients include:
African Shea Butter
Herbal Extract
Petroleum Jelly
Lanolin
Fragrance
Since peppermint oil contains menthol, applying the cream to your scalp will have a cooling effect, which also helps get rid of dandruff.
Some causes of hair loss is due to the presence of ringworm on the hair follicles. Peppermint oil is a fantastic and effective solution since it is known to be antimicrobial and antifungal, and thus, helps to prevent hair loss.
Another interesting mechanism of peppermint oil is that it helps to promote blood circulation. In many cases, hair loss is due to the lack of blood flow to the hair follicles, and since peppermint oil does increase blood flow, it effectively promotes healthy hair growth.
With peppermint oil, herbal extracts, and its other natural ingredients working together, Virgin Hair Fertilizer is a safe, healthy, and natural way to get rid of dandruff, moisturize your hair, strengthen your locks, and help promote hair growth.
How to Use Virgin Hair Fertilizer
There are 2 ways to use the cream: as a cream for styling, and as a hair mask. After you shampoo and condition your hair, towel dry and apply a moderate amount of cream on your locks. Separate your hair into sections and apply the cream. If you're wearing weaves, it's best you take them off so you can focus applying the cream on your natural hair.
Apply on both the scalp and hair and massage on scalp to help stimulate better blood flow. You can then comb your hair and start styling.
As a hair mask, you can apply the cream on your scalp and hair before going to bed. Make sure you apply on your scalp and hair, especially the parts of your hair that gets constantly pulled since you'd want those strands to become stronger. Leave on until the morning, and rinse off.
Apply the cream daily for at least 1 week and you'll see noticeable difference on the thickness of your hair, as well as its manageability. For best results, use the cream on a daily basis for as long as needed.
What are the Benefits of Virgin Hair Fertilizer?
Here's a list of the benefits of using the cream:
promotes hair growth and prevents hair loss
prevents and gets rid of dandruff-conditions dry hair
helps hair become more manageable
makes hair shinier with continued use
leaves a cooling effect on your scalp and prevents itchiness
makes hair stronger so prevent breakage

Pros and Cons
Pros
Easy to Apply – you simply apply it on your hair and leave it on
Multitude of Benefits – it doesn't target just one hair problem
Made of Natural Ingredients
Cons
Users have reported its strong peppermint smell tends to last 2-3 hours after application
Not ideal for thinning hair or completely bald individuals since the cream is greasy and may clog pores, leading to more hair loss
Who Is It Good For?
Since the product was originally made with African-American hair in mind, it's most ideal for those who have the hair type. Anyone who has thinning hair but not necessarily bald may use the product but for completely bald spots, it's not so ideal due to the greasiness.
Anyone can use the product, whether you have curly hair, straight hair, chemically damaged hair, virgin hair, or dry hair. It works on all hair types.
However, if you have allergies to peppermint, menthol, or some herbal extracts, then you might want to reconsider using the product. The ingredients under herbal extract are not stated specifically so if you're unsure, it's best you avoid using the product.
Recommendations: The Bottom Line
Though Virgin Hair Fertilizer has been used in Nigeria and Africa for many years now, it has only been made available internationally very recently. The extent of its use and benefits are yet to be seen. However, positive reviews on Amazon and other online bloggers and sellers are aplenty, so it's best to read them if you want to know more about the product. Some report to having had thicker and longer hair in weeks while some users didn't experience any results at all.
Since its ingredients, such as the peppermint oil, are actually used in many hair growth products in the market, it's safe to say it does use ingredients that have been proven to work.
If you are suffering from dandruff, thinning hair, falling hair, and dry hair, then Virgin Hair Fertilizer is a great product to try. It works fast, it's easy to apply, and contains ingredients that are safe, natural, and known to actually deliver on its promises.