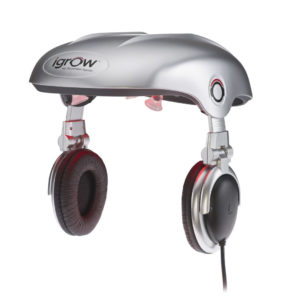 At an average, every person loses 100 strands of hair a day so there's no need to worry over a few falling hairs. But if you've used up all your hats to cover a bald spot or a thinning hairline, then you have a serious problem.
This is one of the earliest signs of Male Pattern Baldness or Androgenic Alopecia, a genetic condition that hits 2/3 of the male population before they reach the age of 50. Luckily, you can keep your hair from falling and it's as easy as simply putting on a hat with the help of the iGrow Laser Helmet.
What is the iGrow Laser Helmet?
In a nutshell, the iGrow is a revolutionary hair loss treatment device that is worn on the head like a bicycle helmet. It is clinically proven and formulated after years of research to stimulate hair growth and prevent hair loss. Once turned on, it emits nourishing light energy from the top of the helmet and onto the scalp.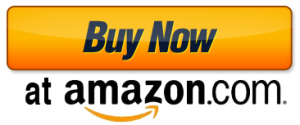 ---
It is used 3 to 4 times a week and results should be seen in about 16-24 weeks. What makes this product unique and unlike all others on the market right now is the addition of two important components: a pair of head phones attached to the helmet itself and an iPod/mp3 interface.
A single purchase includes:
one iGrow Laser Helmet
remote control
universal AC adapters
auxiliary cable
a user manual
a remote control cable.
By combining effective laser technology with relaxing music, the iGrow gives you the ultimate hair care treatment in the most convenient and fast way.
Here are its other features:
Stimulates Hair Follicles for Faster Hair Growth
The innovative light technology used by the iGrow Laser Helmet is called Low-Level Light Therapy (LLLT). This works by combining 51 red lasers and LED light diodes to stimulate the follicles for the promotion of hair growth and speeds up your scalp's cellular activity so that your hair returns to its natural growth cycle. When the helmet is put on, light is emitted at a wavelength of 655 nanometers so that scalp is re-energized and your hair grows thicker and healthier.
Safe and Clinically Proven
The iGrow Laser Helmet is the first LLLT hair treatment home device that was approved the FDA. To get such approval, researchers conducted two clinical trials. At the end of 16 weeks, the results were unprecedented showing a 35% increase in hair growth in men. No side effects were reported, unlike typical over-the-counter treatments that often cause irritation and redness after prolonged use.
Offers Utmost Comfort with the Best Results
The iGrow is without a doubt the most convenient device for hair loss treatment. It has suction cup-like components on the bottom of the helmet so that it fits perfectly on your head. It has also has 4 adjustable columns so that weight is rotated and evenly distributed throughout the treatment. The head phones are also retractable, so that it fits any size.
Hands-free and in-home hair treatment system
Lightweight and portable, making it easy to carry around
FDA-approved and clinically tested
Visible results in as early as 4 months
Helps grow fuller and healthier-looking hair
Allows you to relax and rejuvenate with soothing music as you treat your hair loss
Results may vary based on personal circumstances like age and gender
Few users have reported no new growth when used on a completely bald spot
Not recommended for those suffering hair loss due to a medical condition other than Male Pattern Baldness
Who Is it Good For?
The iGrow is the perfect tool for music lovers battling with hair loss. It comes with an auxiliary cable that can be used with any MP3 player, your phone, or any other media player so you can listen to music while undergoing the treatment. The iGrow is also the best fix for the gentleman who's always on-the-go because it's one of the easiest devices to use.
It's ideal for both men and women and comes in a lightweight and portable package, so you can use it while you're busy at work or simply lounging in the privacy of your home.
The Bottom Line
Comfort and hair care have never been used in the same treatment until now. The iGrow is the perfect alternative to harsh shampoos and hair supplements and gives you the added bonus of listening to soothing and relaxing music so hair loss treatment will never be a boring endeavor.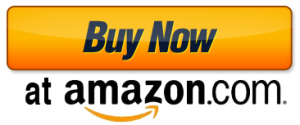 Shop for Related Products from Amazon