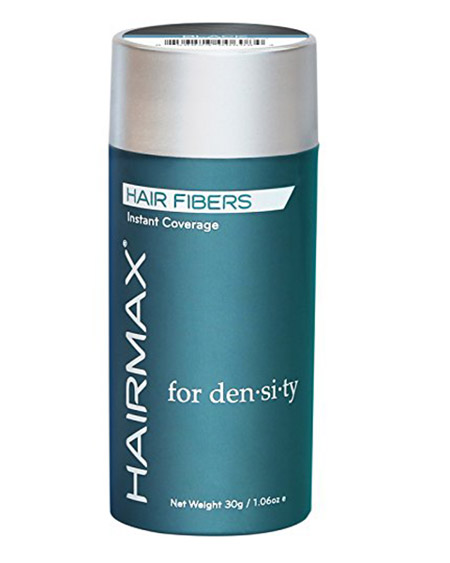 Thinning hair is more than just a mere inconvenience – it's a debilitating problem that affects your self-esteem, confidence, and your overall perception of your worth. An instant solution that covers up bald spots and thinning hair, HairMax Hair Fibers provides instant volume and thickness with keratin protein fibers that look like actual hair. 
 
You simply spray the fibers on any spot of your dry hair, and the fibers instantly cover up bald and/or thinning spots. They securely stay in place and cling to your already existing hair, and won't come off until you use shampoo to wash your locks.
HairMax

Hair Fibers Features
1. Made of 100% All-Natural Carotene Protein
The fibers are made of 100% organic protein that comes from the very same material hair is made from. That means that the fibers look natural on your hair, with no visible signs that you're suffering from thinning hair or bald spots. The organic fibers are also safe to use, with no risk of hair damage.
2. Comes in 9 Colors or Shades
If you recently dyed your hair or if you have a particular hair color, then these options will allow you to achieve complete coverage without having to worry if the fibers look natural or patched on your hair.
3. Fibers Cling to Natural Hair
When you wear a wig or taupe, there's always a particular fear that they would come off or move around, making you look silly. With these fibers, you won't see them fading or coming off with perspiration or the wind. The fibers are charged with a certain level of electrostatic energy that allows for ultimate magnetic attraction to your existing hair, so you won't have to worry about having a complete head of hair at the start of the day and bald spots when the day comes to an end.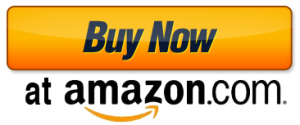 ---
Applies in seconds

 

Comes off easily with water and shampoo

They

cling effectively, so you won't have to worry about the fibers coming off as you go about your day.

 

Made of 100% natural organic

protein which

is safe on the scalp and your existing hair.

 

Designed to look as natural as ever, as they are uniform in length, lighter, and softer compared to other similar brands in the market.
Not ideal for large bald spots since the fibers need real hair to cling to.

 

Does not work on wet hair – the static energy only works with dry hair.

 

You can't go swimming with the fibers on your hair unless you don't mind looking bald or with a receding hairline as you get out of the pool or beach.
Who Is it Good For?
The HairMax Hair Fibers are perfect for anyone who wants to have instant coverage of thinning hair or bald spots. You simply spray it on any area of your hair, where it instantly provides you with volume and complete coverage. They work on dry hair and can be applied in seconds, making it a great solution if you're in a hurry and still want to solve a receding hairline. 
 
The Fibers are great to use for both men and women, and comes in 9 different hair colors such as blonde, medium blonde, black, gray, and others.  
 
For those who are going through hair loss treatments or even recovering from hair transplant surgery, the fibers are a great way to supplement your treatment if you want to have an instant solution while waiting for your hair to grow. The protein used in the spray are natural and organic, which means they won't interfere with any treatments or have unpleasant interactions. 
 
The Fibers are not recommended for anyone seeking a long-term hair loss solution as this product is only meant for instant and immediate solutions to cover up bald spots. If your hair is completely bald, then there will be no existing hair for the fibers to cling to, so it becomes useless if this is the case scenario. 

The Bottom Line
If you're suffering from subtle bald spots or thinning hair but don't want to go through the hassles and expense of long-term hair loss solutions, then the HairMax Hair Fibers is perfect for you. Just spray it on your hair and you've got instant hair that covers up your hair loss problems. 
 
They're made of 100% natural keratin protein, making the fibers one of the most natural-looking in the market. If you do want to have a long-term solution to your hair loss, then other treatments must be done with the fibers becoming a supplementary solution.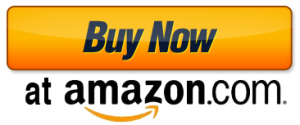 Shop for Related Products from Amazon