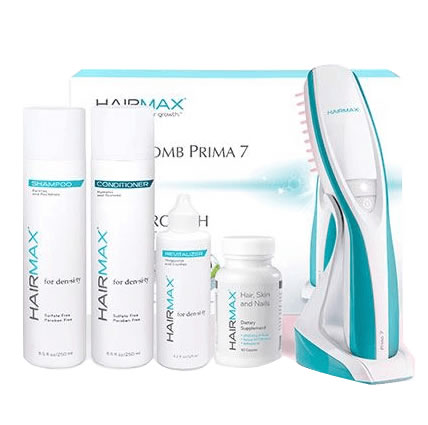 Thinning hair is one of the most common problems among men. And if your hair is not as thick as it used to be, there's a good chance you've already tried one or two products to keep what's left of it.
The problem is, with all the different products in the market, there's no guarantee which one suits your particular hair problem. Some even go as far as to mix several kinds to get the result they want.
But with the HairMax Prima 7 LaserComb Hair Care Bundle, you get all your hair treatment needs in one complete and easy-to-use package.
What is the HAIRMAX PRIMA 7 LASERCOMB HAIR CARE BUNDLE?
The Hair Care Bundle is a 5-in-1 kit that redefines the hair treatment process. The highlight of this offer is the Prima 7 LaserComb – a medical device that works by emitting a low-level laser beam to revitalize and nourish the scalp. This revolutionary device has been called the "triple-threat of hairloss" because it works to:
stimulates the hair follicles to promote new hair growth
grow thicker and fuller hair, and
prevent any further hair loss.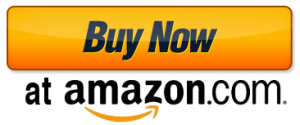 ---
It is combed through the hair for only 15 minutes, 3 days a week. Aside from the LaserComb, this bundle comes with the Density Collection – a set of 4 hair products that are formulated with the highest quality ingredients to deliever unparalleled results.
This collection includes: shampoo, conditioner, revitilizer, and activator.
These four high performance products are specially formulated to help you win your fight against hair loss and thinning hair.
Unlike other hair products on the market today, this bundle contains all the things every man needs for a complete hair transformation.
Here's why:
1. Promotes New Hair Growth
Did you know that you can get thicker and fuller hair by something as simple as brushing your hair? The HairMax Prima 7 LaserComb is a breakthrough product that utilizes laser technology for hair growth. It is a non-evasive home device, so you can use it from the comfort of your home. Each individual laser beam stimulates hair follicles so they regain their natural growth cycle in a process called "anagen induction."
This works by increasing the ATP and keratin production in your scalp to speed up hair growth. The laser beams also help increase blood flow throughout your scalp.
2. Comes with Four Revolutionary Products for Hair Density
Density Shampoo – contains powerful DHT blockers and antioxidants to fight hair loss. It is a low PH level solution, meaning it is safe and gentle on the skin. It is specially formulated to increase hair and improve its thickness and fullness.
Density Conditioner – contains argan oil, moisture-locking polymers and several plant extracts. It works by hydrating the hair strands to trap in moisture so that hair grows stronger and fuller.
Density Revitalizer – contains powerful exfoliants to cleanse the scalp and remove excess oils. A clean scalp is important because it prevents hair follicles from clogging. It also contains peppermint extracts so that you feel fresh after each use.
Density activator – contains three DHT blockers to promote overall scalp health. Its nutrient rich ingredients help stimulate hair follicles to boost their natural growth cycle.
3. Helps Strengthen Hair
Both the Prima 7 LaserComb and the Density Collection target thinning hair by enlivening hair follicles so that hair grows stronger and fuller. Stronger hair means less chance of breakage and effectively reverses the thinning process so that your hair's natural growth cycle goes back to its natural rhythm.
Each bundle contains 5 products, so that you get excellent quality for the best price
Density Collection is entirely sulfate-free to prevent hair from drying
FDA – approved
Uses advanced laser diode technology
Safe and clinically tested
LaserComb has patented teeth to part hair so that the laser beams reach every part of the scalp
Unless you're willing to make a substantial investment, it is a bit expensive
Expected results are seen within 5 months, but this may vary depending on several factors personal to the user.
Not recommended for those experiencing severe hair loss and baldness.
Who is it Good for?
The best thing about this Hair Care Bundle is that it can treat all forms of hair loss arising from whatever cause. So whether you are experiencing early signs of male pattern baldness or suffering temporary hair loss due to increased stress, this product is the right fix for you.
It is ideal for both men and women of all ages. It is also safe for those with colored hair or other hair treatments.
The Bottom Line
Thin and lifeless hair leaves you feeling weak and unhealthy. It's a situation that everyone wants to avoid and that you can easily get rid of with the help of the HairMax Prima 7 LaserComb Hair Care Bundle.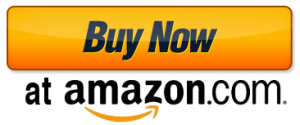 Shop for Related Products from Amazon