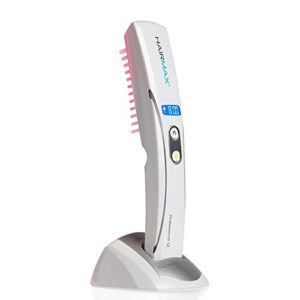 Hair loss is one of the earliest signs of aging. But did you know that some men start having thinning hair as early as in their late 20s?
Studies have shown that 50% of men will experience some degree of hair loss by the time they reach fifty and 2/3 will begin noticing symptoms before they reach the age of 35. For most, this is practically inevitable and can be traced to bad genetics. Natural remedies can only do so much.
A surefire way to avoid this hairy situation is with the HairMax Lasercomb Professional 12.
What is the HairMax Lasercomb Professional 12?
The HairMax LaserComb Professional 12 is the only FDA-approved laser device to combat male pattern baldness due to hereditary causes, otherwise known as Androgenic Alopecia. On the outset, it is a product clinically proven and formulated after years of research to stimulate hair growth and prevent hair loss.
The Lasercomb works by emitting a low level laser beam onto the scalp. Why does it carry the "Professional 12" description? Because each use delivers 12 individual beams of laser therapy to nourish and revitalize the scalp. It is used as you would an ordinary comb: run the device slowly through your hair for 8 minutes and repeat three times every week.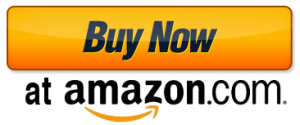 ---
The complete kit contains 1 Lasercomb, a charging cradle, rechargeable battery, a power cord, and an easy user manual. It is a breakthrough product, the first of its kind, that has found its way to the top of customer reviews because it offers the following features:
1. Stimulates Hair Follicles
Each individual laser beam stimulates hair follicles by helping them regain their natural growth cycle or anagen phase. This process is called PhotoBioStimulation. Similar to photosynthesis in plants, this process carries energy to the cells in your scalp to promote hair growth, giving you longer and thicker hair.
2. Safe and Alternative Treatment
Most people are not ready to try strong, powerful drugs to treat hair loss and hair transplants are not only risky but also quite expensive. The HairMax Lasercomb offers you a safer alternative to effectively help grow thicker and healthier hair. It is a non-evasive home device, meaning you can administer it by yourself from the comfort of your home.
3. Strengthens Hair
The moment your scalp is exposed to the nourishing light energy from the Lasercomb's beams, the hair follicles are automatically enlivened and revitalized. This makes your hair grow stronger and is one of the most important parts of the regrowing hair because it reverses the thinning process so that thin and lifeless hair grows into thick and vibrant strands.
Convenient to use – It's as easy as using an ordinary hair brush
Increases hair growth by an average of 129 hairs per square inch
Has an LCD screen that shows the battery life and treatment time
The

lasers are all medical-grade

and have no LEDs to ensure your utmost safety
The LaserComb's teeth are specially designed to part your hair while brushing, so that it reaches every part of the scalp
Can be charged for less than 12 hours using the charging cradle
Unless you're willing to invest, it can be quite pricey
Charging connection can be difficult at times
The LaserComb stimulates, but does not create, new hair follicles. Thus, it is not recommended for those experiencing extreme hairloss.
As with other hair loss solutions, every person reacts differently to the treatment. A lot of factors must be considered, like one's age and overall health.
Who Is it Good For?
The HairMax LaserComb Professional 12 is suitable for both male and female hair. It is targeted mainly at strengthening damaged hair strands to help reclaim their natural strength and vitality. Because it is FDA-approved, it is highly recommended for first-time users who have recently had a bout with hair loss.
It also boasts of fast and visible results (in as early as 12-16 weeks), so that it is a quick fix for those who want to regrow their hair faster. The LaserComb is also a perfect choice for anyone with a busy lifestyle because it is portable and can be used anywhere, whether at home or at the office.
The Bottom Line
Unlike other hair regrowth treatments that come in serums or pills, the HairMax LaserComb is a non-evasive portable device that is both safe and effective and can be easily done from the comfort of your home. Hair treatment does not get any easier than this. With the HairMax LaserComb Professional 12, thick and vibrant hair is literally only a brush away.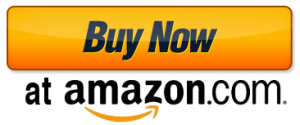 Shop for Related Products from Amazon