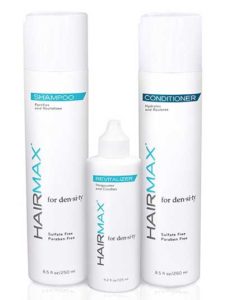 When a man looks in the mirror and sees a thinning hairline, he loses two things: his hair and his confidence. A full head of thick, dense hair has always been connected with one's youth and good health while hair loss has become one of the earliest signs of aging.

For most men, the problem comes down to bad genetics, and there is very little one can do to cure baldness when it has already set in. Luckily, HairMax has come out with the Density Bundle – a surefire way to prevent male pattern baldness before it strikes. 

What are HairMax

Density Bundle Features?
The Density Bundle is the newest HairMax product which is both quality and cost-efficient. This fantastic money-saving kit has all the things every man needs for a complete hair transformation.  
It comes with not just one but three products: the shampoo that is clinically proven to treat thinning hair, a condition that nourishes and hydrates your hair, and a powerful revitalizer that exfoliates your hair follicles. 
Every bundle contains a 250 ml bottle each of shampoo, conditioner, and revitalizer. Satisfied customers worldwide have been raving about this new bundle, and here's why: It contains three high-performance products which consist of:
1. Density Shampoo
An innovative formula that contains powerful DHT blockers and antioxidants to combat the early signs of baldness and hair loss. Unlike most shampoos, it is specially made with low PH levels so that it is gentle on the skin and scalp. It not only restores hairs but also enhances its volume and thickness for bouncier hair. As with other shampoos, it is applied and massaged into the hair and scalp. Rinse with warm water. 
2. Density Conditioner
Density conditioner is a perfect complement to the Density Shampoo. It is a lightweight formula that contains argan oil, moisture-locking polymers and several plant extracts to help hydrate hair by trapping moisture on the strands. For best results, it should be applied after shampooing and left to stay for at least two minutes before rinsing. 
3. Density Revitalizer
A clinically proven treatment to help hair grow denser by effectively cleaning the scalp. A cleaner scalp prevents hair follicles from clogging, which is one of the leading causes of slow hair growth. It contains powerful exfoliants that cleanse dirt arising from sweat and peppermint extracts to make you feel fresh after every use. That should be used three times a week after shampooing. Rinse with warm water.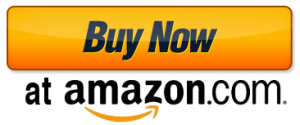 ---
Comes in a set of three products so you get the best value for your purchase – no need to buy separate products to complete your hair care regimen
Low PH level so it's gentle on the skin
Safe for colored hair or other treatments
Can only be used with wet hair
Not recommended for those with extremely sensitive skin, particularly on the scalp
While expected improvements should be seen as early as two months, the results may vary depending on your age and other factors
Who Is it Good For?
If you're one of the many men experiencing thinning hair or initial signs of hair loss, this is the right solution for you. Unlike most products on the market today, HairMax Density Bundle is low in PH levels, making it a safe choice for those with more sensitive skin. While Hairmax Density Bundle promotes hair regrowth, it is widely used only as a preventive measure.
Thus, it may not be the right choice for those suffering from extreme hair loss or are in the later stages of male pattern baldness. But if you're looking for a fast solution for a thinning hairline or simply want to grow denser and more voluminous hair after a bad haircut, the Density Bundle is the best fix for you. 
The Bottom Line
Thinning hair is one of the earliest indications of male pattern baldness and is a problem that you should correct as soon as possible. The HairMax Density Bundle offers the best preventive solution to this issue. It uses all-natural ingredients and has been clinically tested using the most innovative technology.
If you notice you're hairline beginning to recede, there is no need to spend money on expensive products and treatments. The Density Bundle comes in a set of three products, giving you the best value for the best price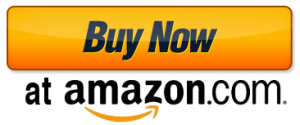 Shop for Related Products from Amazon